Our Investment Philosophy
In a world where the financial landscape seems to be in a constant state of change, our firm's conservative, long-term investment philosophy has remained constant.
As stewards of our client's assets we understand that reward and risk are directly related. Our experience suggests a well-diversified portfolio can help reduce risk without sacrificing a reasonable expectation of investment return.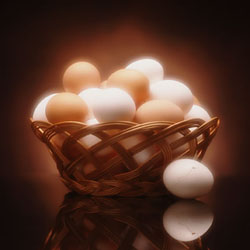 We help our clients define their investment and retirement goals and how to go about reaching them. Investment Advisors, Inc. strives to be an integral part of the wealth management process; from identifying  your  risk profile and evaluating objectives to implementing a strategy and monitoring performance. Because we believe periodic rebalancing is critical to the long term success of your portfolio, we monitor the allocation of your assets to ensure it remains in line with your defined investment objectives.
At Investment Advisors, Inc. we believe our mission is to not only make our client's financial lives easier, but also to assist them in maintaining their desired lifestyle throughout retirement.